Binary Patterns - MA Research Project (2017-2018)
How can the digital and traditional processes of pattern-making be associated to mindfulness?
The purpose of this project is to bring awareness to mental health issues and therapy practice. I am suggesting that mindfulness, can improve the quality of any creative practice, can help generate ideas in an easier manner and possibly be included in the creative process. This pattern variations have encoded in their visual representation specific positive words that can act as a small reminder to take care of our well-being.
All designs were inspired from Romanian traditional motifs and the meaning behind them.
---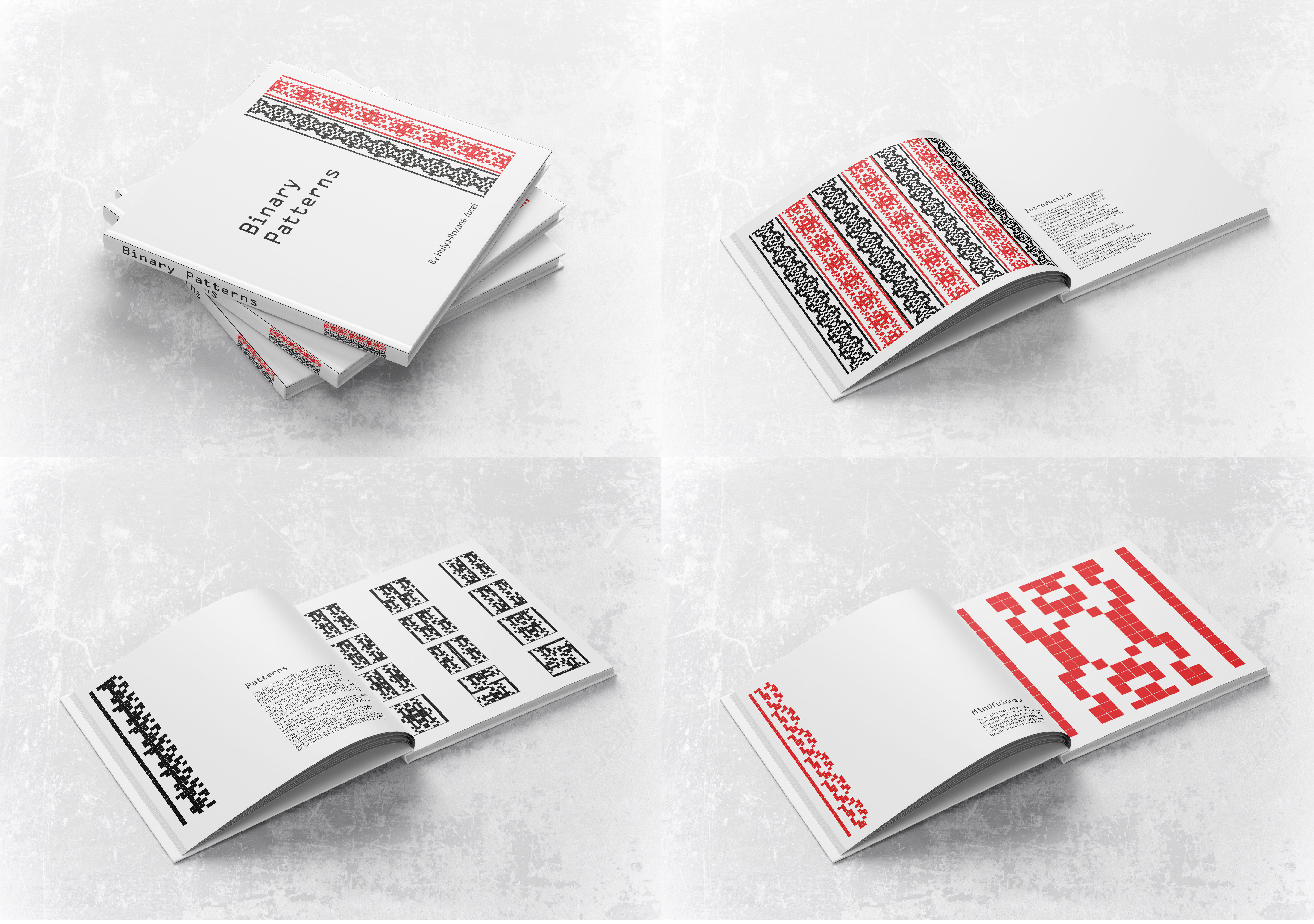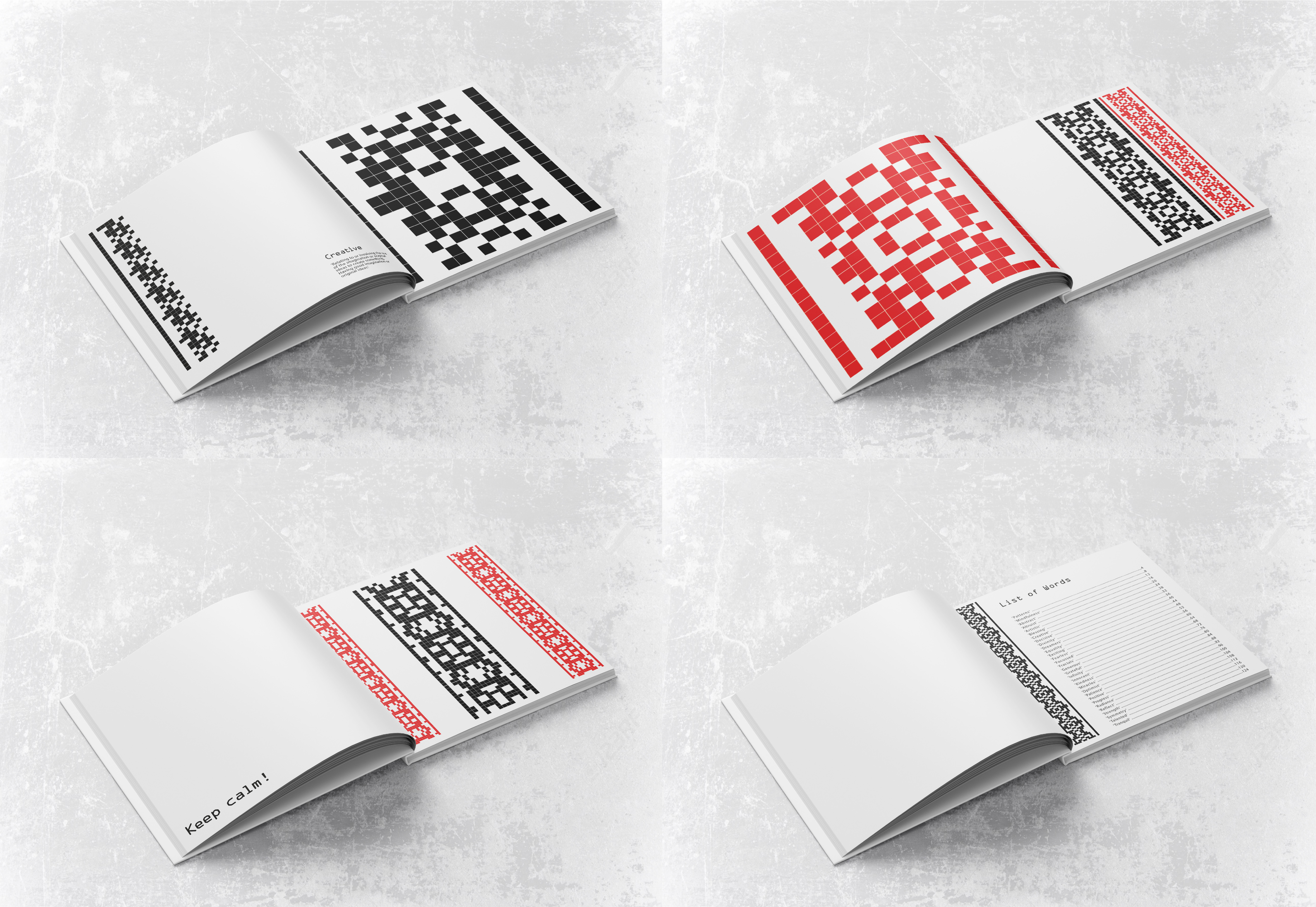 ---
You can now purchase the E-book (PDF version) here:
---
Campaign posters ---
You can now purchase the E-book (PDF version) here:
---
Watter bottles - mock-up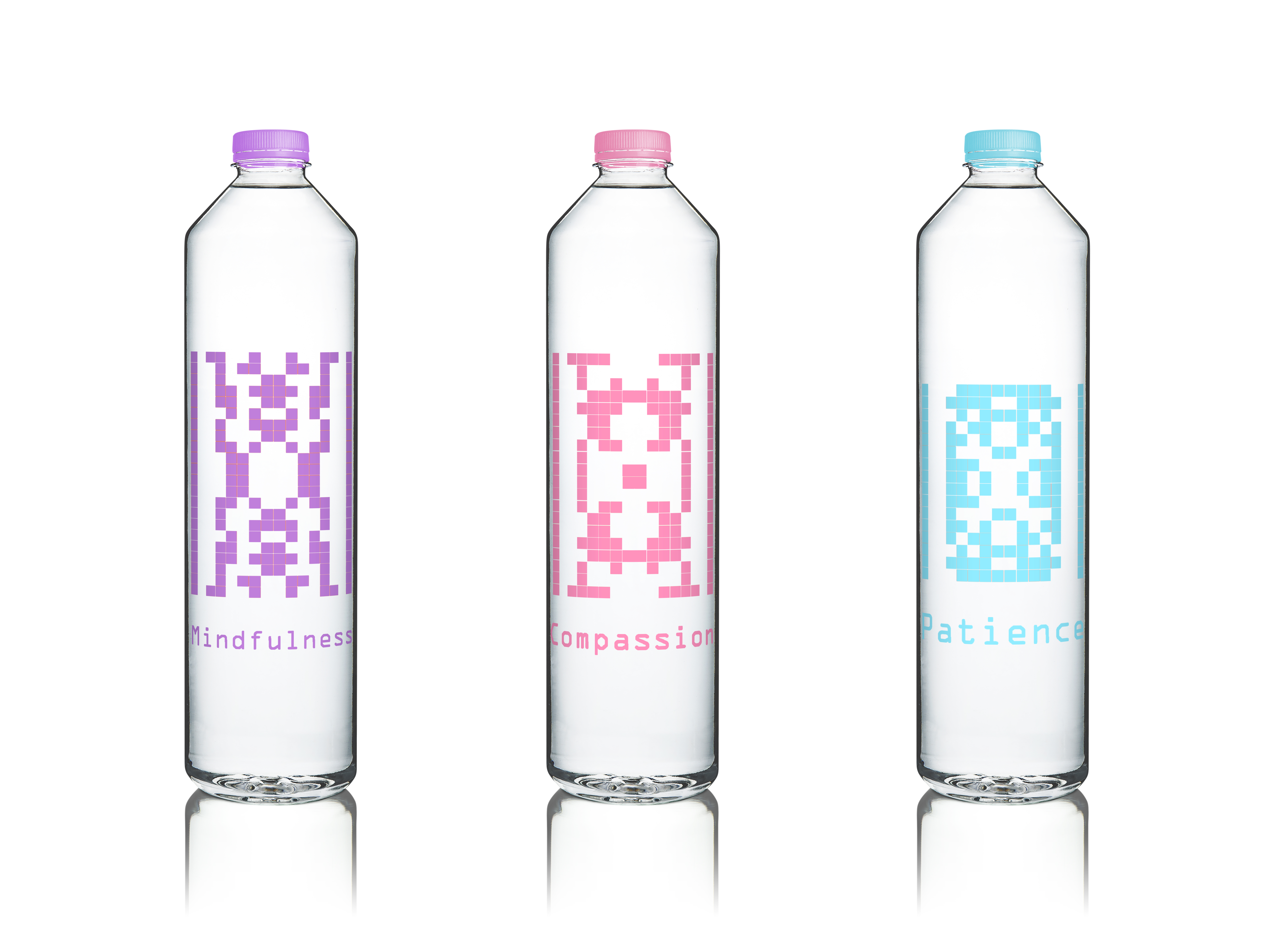 Coaster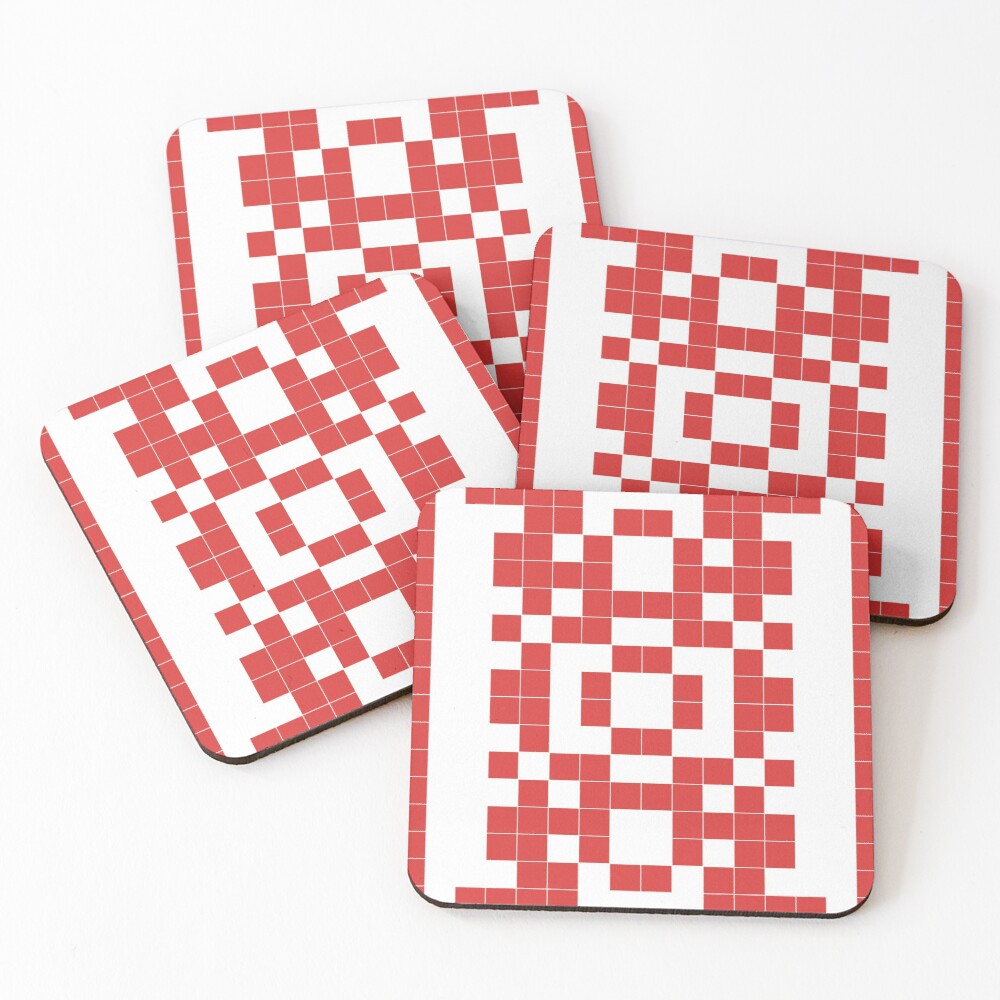 ---
---
Shirt print pattern - mock-up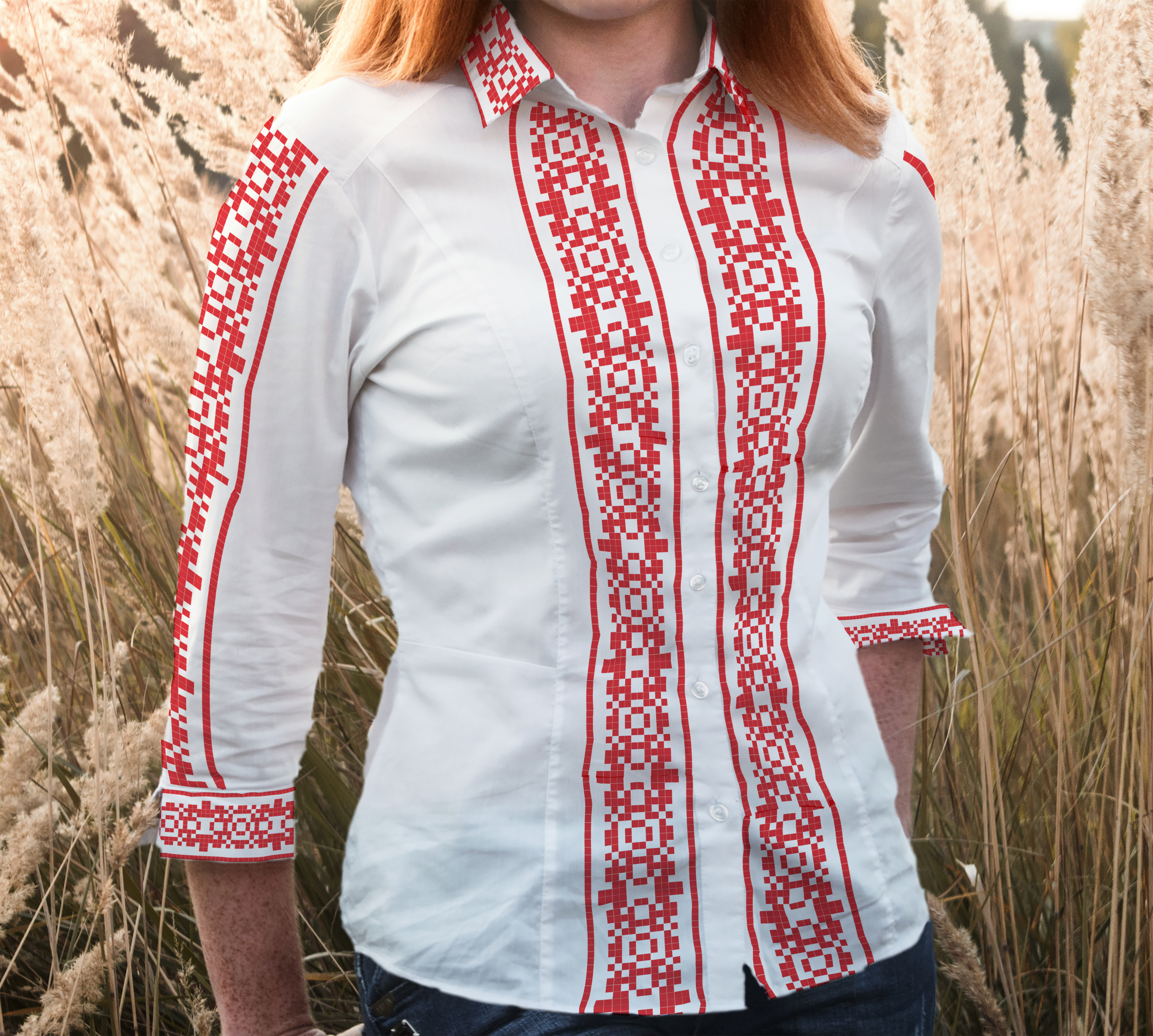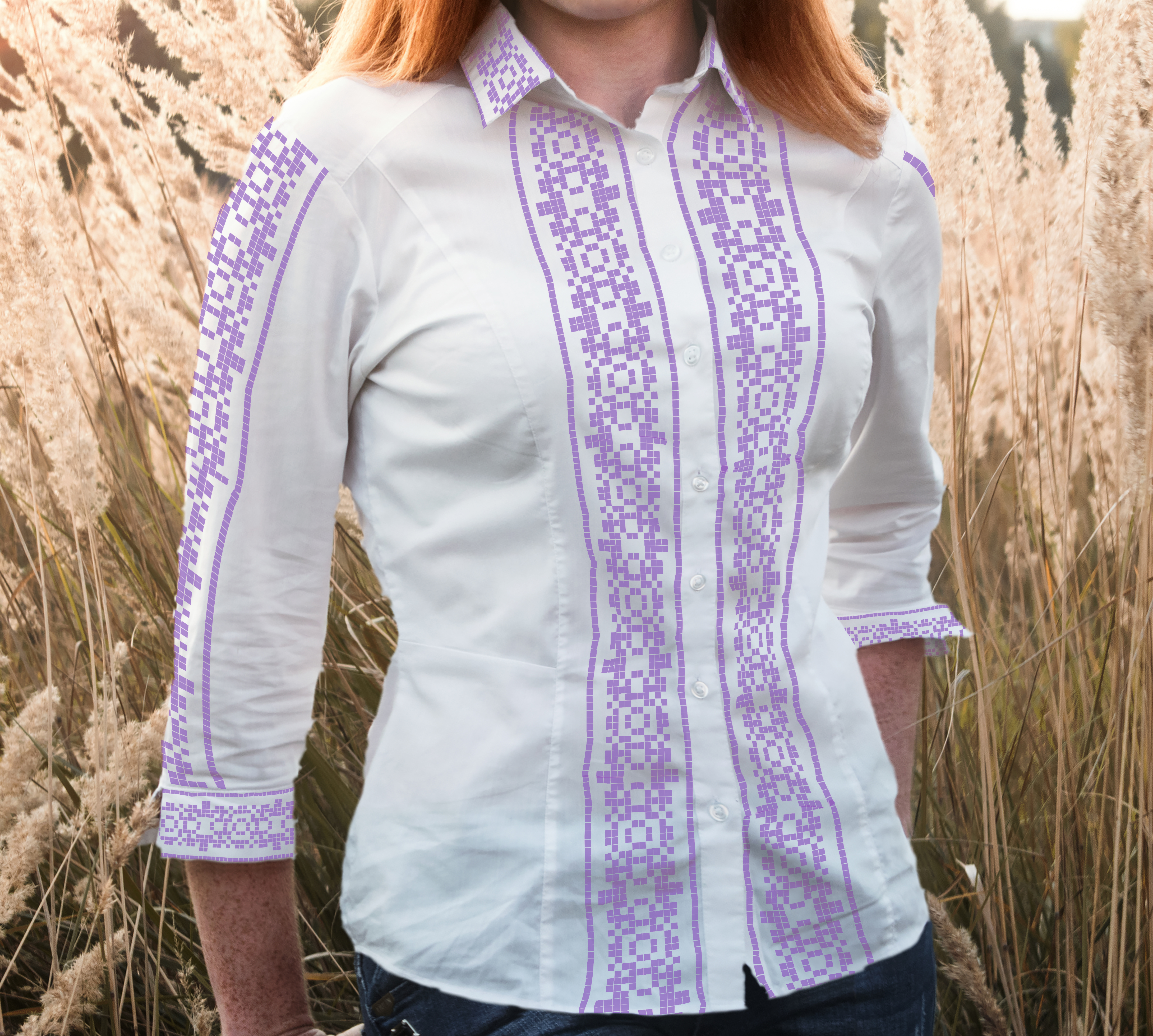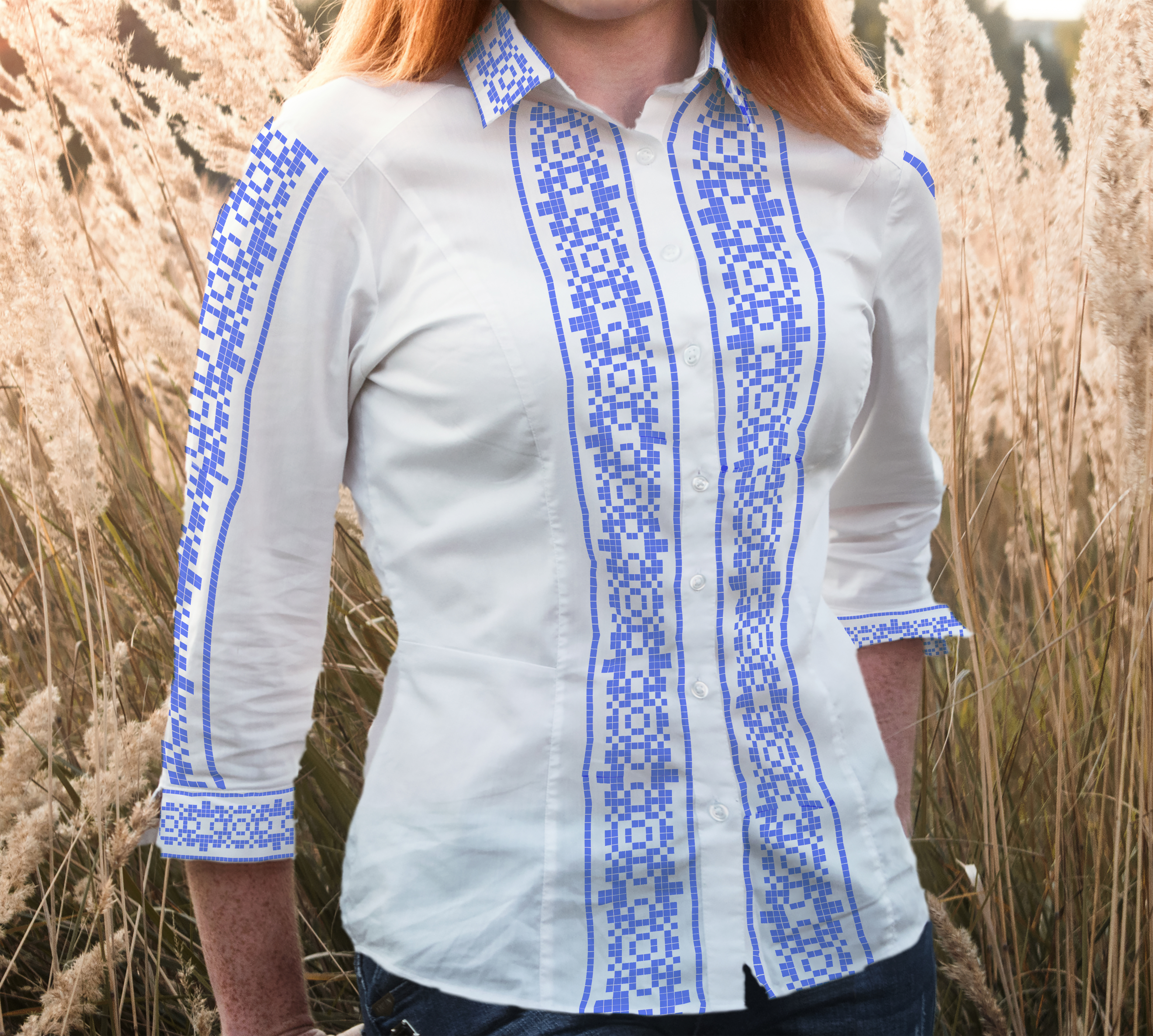 ---
Binary pattern generator
I have developed a software with the use of Javascript to automatically convert any words to binary and generate a preview of the black and white pattern.
The processing and reflection is still done by using Adobe Illustrator.
You can try it bellow just click on create pattern and type in your word. - Adblock might prevent the app to run properly-.
---